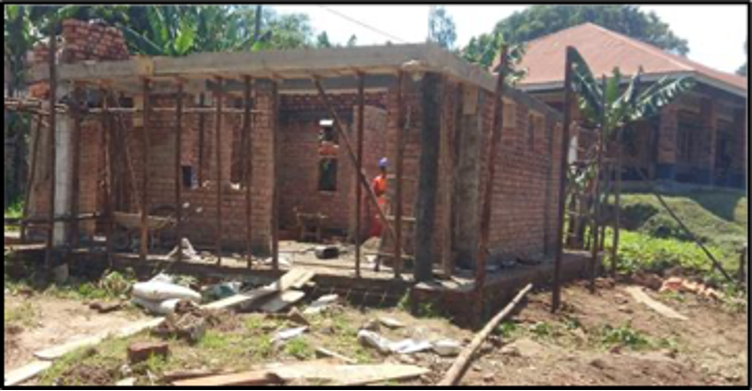 Building Projects at Kisiizi Hospital
Kisiizi Hospital is like a beehive, full of projects. Over the past weeks, we mentioned the initiatives taken by the hospital to help their patients through health services (Ophthalmology & Laparoscopic surgery) and initiatives (Mother's Waiting Home & measures to ensure patients' safety during the rainy season). Today, we will explore the building projects at Kisiizi, namely the current project of a new mortuary building and what will be next.
Mortuary Building
As some of you might remember, at the beginning of the year, we shared a post on our social media channels about the poor state of the mortuary building. Kisiizi Hospital needs urgent funding to upgrade or build new infrastructures such as mortuary. The old one was in poor condition structurally and needed replacing.
We are pleased to share that the amount necessary to build a new mortuary was reached and the construction started some weeks ago. This is a lengthy but necessary project as it is important for families to feel that the body of a deceased relative has been treated with respect.
Surgical Wards
There is more work to do and Kisiizi Hospital is already planning what to do next: a major refurbishment of the surgical ward. In its current state, the building is not safe with crumbling walls that could collapse at any time. The hospital had launched its funding campaign to make that next big project happen. Kisiizi's staff is also hoping to get enough funding to widen the existing chapel building, an unyielding source of comfort for patients and staff members.