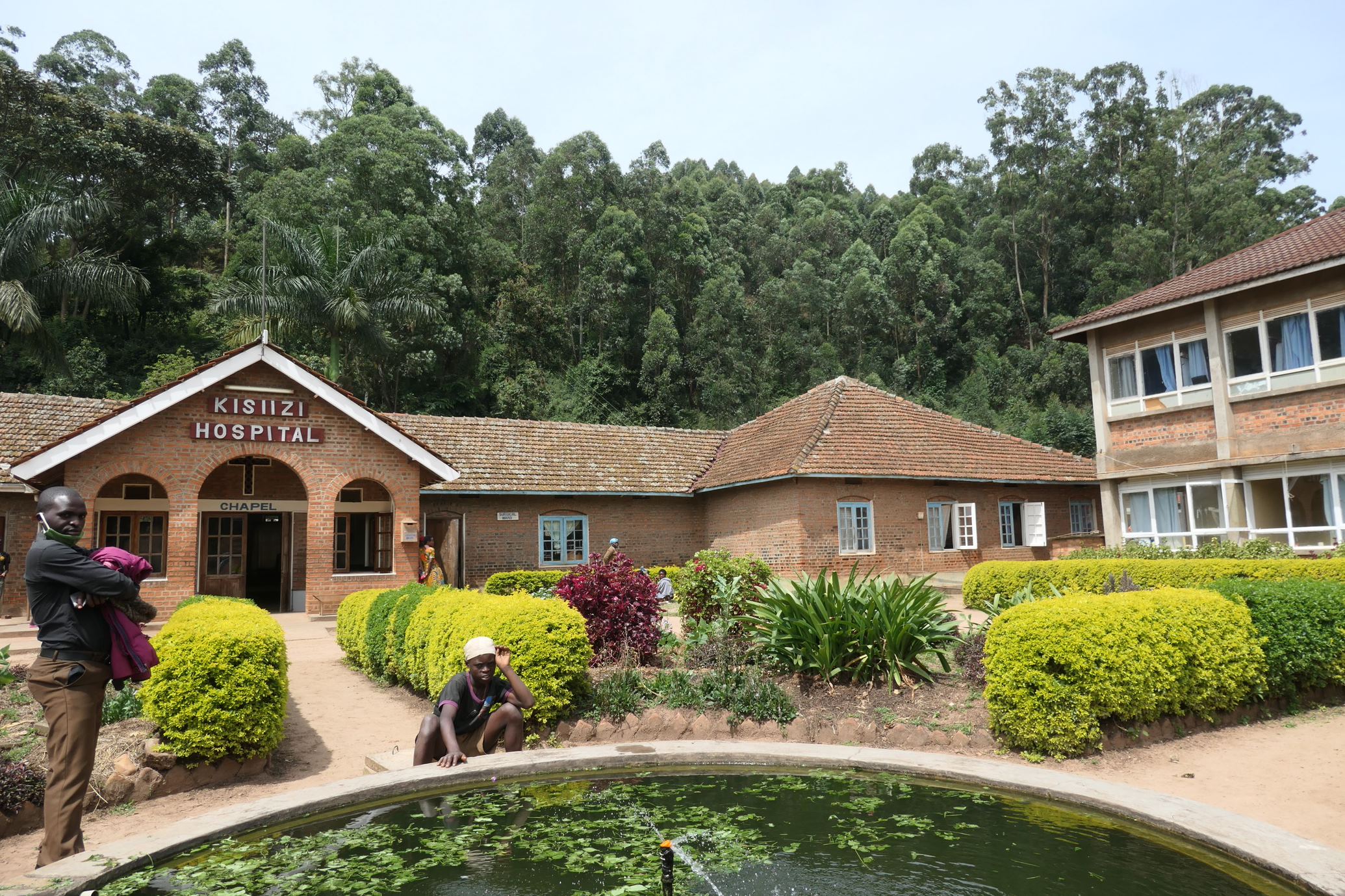 KISIIZI HOSPITAL
Kisiizi Hospital was founded in 1958 by Christian Missionary John Sharp. Located in Kisiizi City, Rukungiri District, Uganda, is a community hospital, affiliated with the Anglican Church of Uganda. The hospital continues to care for the most vulnerable and admits between 550 to 700 patients each month.
Complementing its help to the community, Kisiizi Hospital has also created several subsidiaries:
– Kisiizi Hospital Primary School, a primary school with capacity for hundreds of students, including teachers.
– Kisiizi Hospital School of Nursing, a teaching aid to hundreds of aspiring nurses and midwives.
– Kisiizi Hospital Power Limited, to deliver enough power to support local homes and businesses.
– Kisiizi Hospital Health Insurance Scheme, so that help, and support collections can be made for the city hospital: the first not-for-profit bespoke health insurance scheme in Uganda.
Kisiizi Hospital focus on the new-borns, developing the innovation of a mothers' waiting home, which started in 2012. Incredibly popular and huge help for the mothers, which is always 3/4 full, it is a very important project for the mothers to feel safe and comfortable. They can go straight to the maternity from the waiting home, and they have very good conditions, for their own safety and their babies.
To maintain itself, the hospital works with a lot of donations from the country and abroad that help in the operation of the hospital, and WRBLO have offered a wide range of support to Kisiizi Hospital, providing support to get some equipment and staff needed to the function of the Hospital.
However, there is a need of many other equipment and staff, and WRBLO is helping raising funds for:
Urgent Clinical Equipment: 3 multi-parameter patient clinical signs monitors
Support Infrastructure Equipment: 32 solar water heaters
Staffing Support: 10 enrolled nurses
Vehicle Support: replacement 4WD ambulance
Building Infrastructure Support: surgical ward extension, renovation, and roof repair
CHIS and New Patient Services: radio show publicity for Community Health Insurance Scheme
Kisiizi Hospital has done a remarkable job throughout its existence, supporting hundreds and hundreds of people with the most varied needs, especially to reduce infant and maternal mortality, which thighs with WRBLO projects. Its work will continue, with the aim of improving the lives of each person in the community, from health to the most basic needs of the people of Kisiizi.