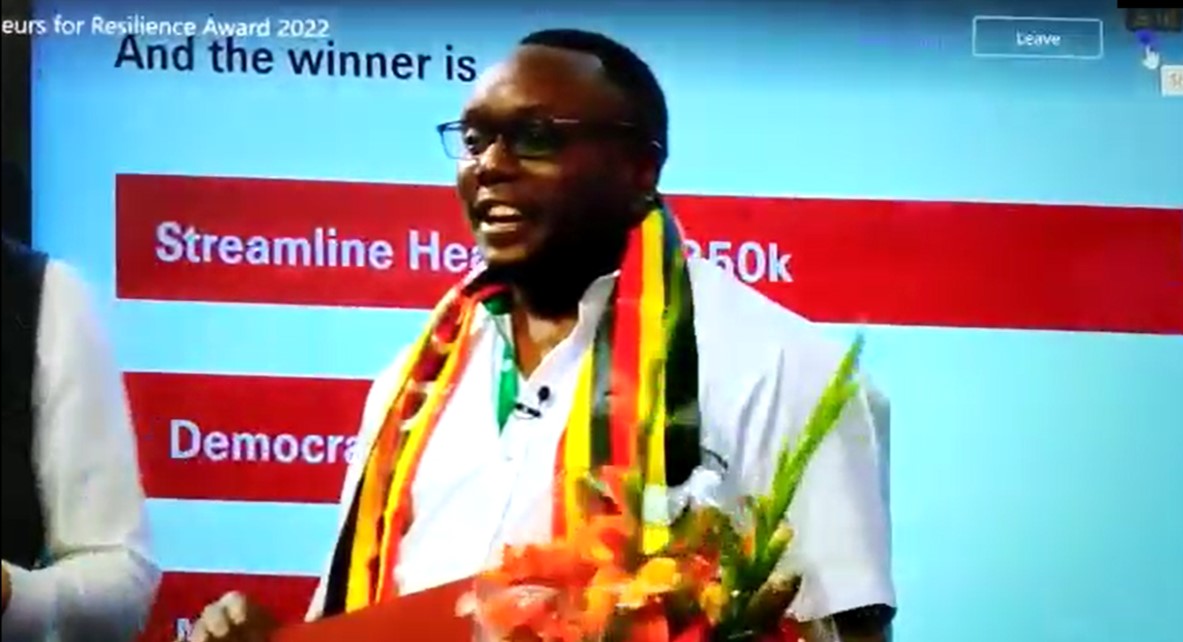 STREAMLINE & KISIIZI WON THE SWISS RE FOUNDATION ENTREPRENEURIAL AWARDS FOR RESILIENCE 2022
Kisiizi Hospital, a hospital of great importance to the WRBLO project and Streamline (a patient-centric integrated IT system developed in Kisiiizi) were the winners of the Swiss Re Foundation Entrepreneurial Awards for Resilience 2022. 
Launched in 2016, the Swiss Re Foundation Entrepreneurs for Resilience Award aims to support innovative businesses helping to build resilient societies and realise the United Nations Sustainable Development Goals. So far, the award provided over 3 million USD to promising entrepreneurs. The 2022 award theme was improving financial access to healthcare. 264 entries were sent from 81 countries and Kisiizi Hospital won the Swiss Re Foundation Entrepreneurial Award for Resilience 2022, securing a donation of USD 350,000.
What difference does it make to the community? The award aims to strengthen the Kisiizi community health insurance scheme and establish 14 other hospitals in Uganda to provide quality access to healthcare to 150,000 more beneficiaries in the next 2 years. 
Kisiizi Hospital ended up taking second place in the People's Choice Award. Despite not having won first place, those responsible for the award believe that with the results obtained, there will be many contacts and the future will be bright for the Kisiizi community and for the project encompassing Kisiizi Hospital and WRBLO. 
Together, they will make communities better.