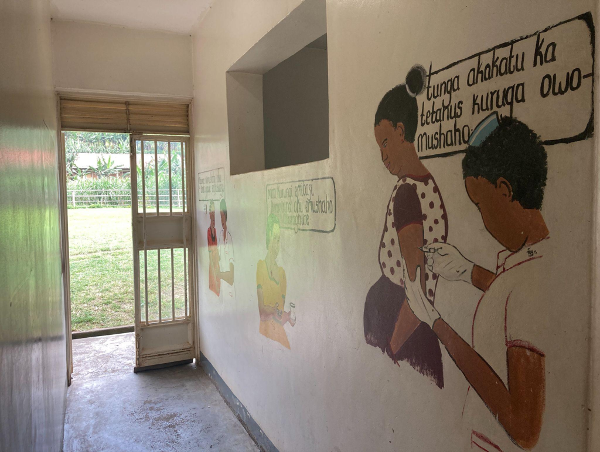 Kisiizi's Mother's Waiting Home
It was the middle of the night when a mother to be arrived to Kisiizi's hospital give birth to her child. She was coming from a remote village and the birthing was more complicated than expected. She died before arriving to the hospital. According to the World Health Organisation (WHO), 800 women die daily 'due to complications of pregnancy and childbirth, including severe bleeding after childbirth, infections, hypertensive disorders and unsafe abortions; 99% are from developing countries such as Uganda.
'Never again, said Kisiizi's hospital employees and benefactors and they decided to build the Mother's Waiting Home in 2013. With its 24 beds, the building is designed to allow expecting mothers with daily antenatal care to arrive days and weeks before their due date. This project is designed to reduce the risk of serious problems for mothers and their babies. Daily antenatal care includes significant risk factors such as a low-lying placenta and multiple previous Caesarian sections. As soon as expecting mothers go into labour or develop any problems, they can be moved directly to the Maternity Ward.
Because Kisiizi's Hospital is committed to bringing healthcare to as many people as possible, women's stay – however long it is – is free if they are members of their community health insurance scheme.
Check out UBC's reporting on Kisiizi's Mothers' Waiting Home here
Check out BBC's reporting on Kisiizi's Mothers' Waiting Home here