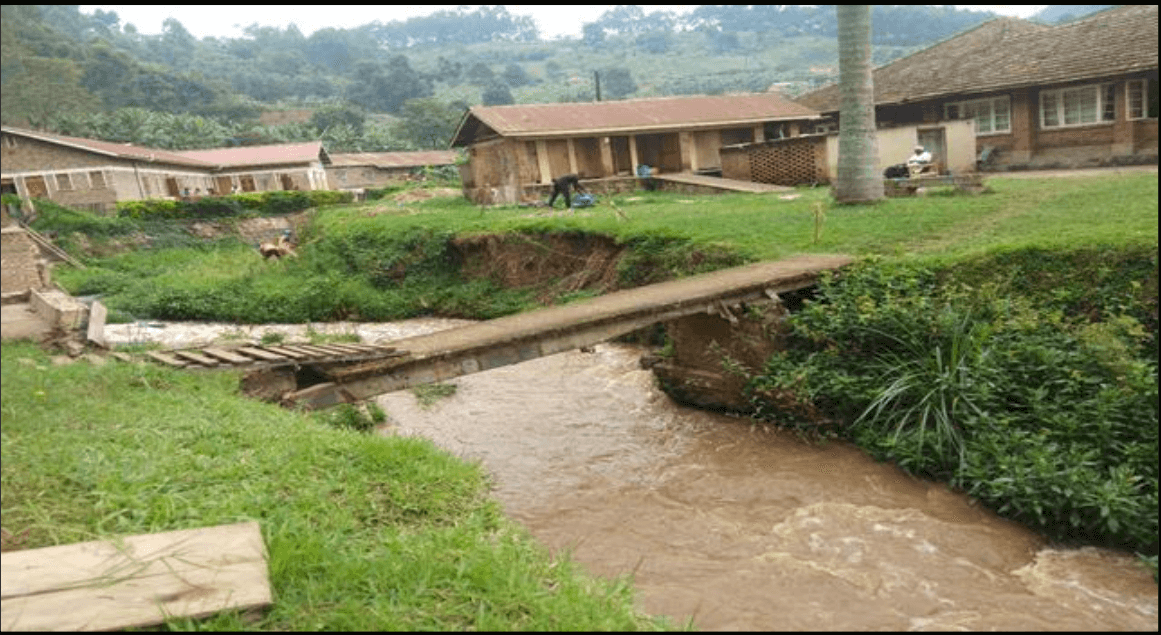 The rain season is back, with benefits and challenges
Uganda's climate, despite being tropical, also has its rainy seasons, which are stable in some regions of the country. In others, not so much stable, unfortunately for the communities.
Climate change deregulated seasons which induced shorter or longer rain seasons and more severe droughts, affecting not only the country's economy, but also harming the communities on a social level, affecting families and community stability, social relationships and health.
There was some anxiety about the arrival of rain, since without it there are also some obstacles, namely for agriculture, and it also brings some challenges to the community, since with the rain there can be problems such as floods and interference in the activities carried out in the Kisiizi hospital.
Therefore, some preventive measures have been adopted by the hospital to combat possible obstacles that the rain may cause, such as:
cleaning of channel bottlenecks to prevent flooding
construction of a small water drainage ditch.
There have also been external contributions to improving community infrastructure. For instance, the donation given by the All-Souls Church in London helped fund the construction of the retaining wall for the water channel behind the former linen factory building that houses the Surgery and Gynecology wards and the chapel. With this intervention, it will help protect both the powerhouse and the old linen building from flooding and improve the resilience of power generation.
Obstacles continue to appear, but the union, mutual help and everyone's contribution keep the community standing and fighting for a better future.